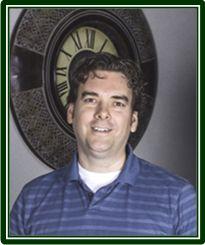 Ken Sims, Minister of Music for Central Baptist Church, Livingston
A Special Thank You to a Couple of Great Guys
Willie P. Openshaw
I was recently entrusted with two electric guitars that I was asked to keep for now. These two guitars have been in my family for some time (one for about 17 years and one for about 10 years). It goes back to when my kids had formed a Christian Rock band called Agape' Child (Agape' is selfless, sacrificial, unconditional love, the highest of the four types of love in the Bible). At any rate, my daughter (Zuni Vess) was the rythym guitarist in the band. I gave her a Fernandes Stratocaster that I had acquired in 1997. I later purchased her a Danelectro DC3. Both guitars were cool, looked cool, weren't ridiculously expensive, and were performance worthy. The band did good when they had shows. We went through several vocalists, a few drummers, and a couple of bass players. The kids were only 15 to 16 years of age and often we had problems with parental interference making keeping the band together an arduous task to say the least. After a few years and frequent changing of band members, the band fell apart, and the kids went on to other things in life as they entered adulthood. My daughter Zuni (aka Precious Angel) is now well entrenched in marriage and has a baby boy (Clay Randall Vess). She's a momma bear and understandably, has more important things on her mind rearing her own young family. She has a lot of stuff in her house so she asked if I'd keep the guitars for her. Of course, I said yes without a second thought.
Guitar Problems...
The guitars are actually quite nice looking, but through the years of lots of band practice, gigs, and being stored up a long time, and moved around, both had problems. The Danelectro worked, but the slightest movement of the guitar cable (that plugs into the amp) caused an awful static noise that came through the amp speaker. If you adjusted the volume or tone knobs, more static. The Fernandes Stratocaster had the same problem, but only worse. The Fernandes got so bad, that it just quit working altogether. Now, I've messed around with guitars for years, but nobody has ever mistaken me for Eddie Van Halen or Jimi Hendrix. Even though I don't perform, I hated the idea of having these gorgeous guitars sitting around that didn't work.
Two Great Guys to the Rescue...
My son, Willie A. Openshaw is an exceptional guitarist and was visiting with me recently. We looked at the Danelectro and he said he'd take it to Ken Sims. Ken Sims is the Minister of Music at Central Baptist Church. Not only is Ken a terrific guy, but he's formally educated in music and earned a four year degree in music from the University of Houston. Ken can play just about any musical instrument that you throw at him. Piano, guitar, trumpet, banjo, violin, drums, harmonica (and that's literally just a start). Ken doesn't just play these instruments, he can play them very well. Further, Ken is a veritable warehouse of knowledge for musical instrument repair. To make a long story short, Ken and Willie teamed up and fixed both guitars. The Danelectro just needed some basic repair. The Fernandes was completely overhauled. I bought the highest quality parts for the Fernandes and turned it over to Ken and the Willster. I felt a little bad doing it, but they refused to let me pay them (but I managed to talk them into letting me treat them out to lunch to wherever they wanted to go, and get anything on the menu). They both agreed. The Danelectro plays like it's brand new and the Fernandes has literally been upgraded to a new level of quality and plays better than when it was new.
Thanks guys! Lunch is on me! - Willie P. Openshaw, Editor, PolkCountyToday.com
More About Ken Sims and Willie A. Openshaw...
The Willster has been called into the ministry and works with youth at Central Baptist Church. He's a staff member and currently holds the title of Ministry Assistant. Willster travels to Guatemala every year and helps build homes for homeless families. He makes various mission trips throughout the year (most in the USA), and will soon be traveling to South Dakota on a mission trip. He loves music and plays guitar, drums, bass, and has been known to even play a banjo.
Ken Sims also has a heart for ministry and missions. In addition to being a brilliant musician and an excellent vocalist, Ken is a devout Christian and a family man. Ken and his wife, Andrea have two children.
Willie A. Openshaw demos the newly overhauled Fernandes in my living room on June 9, 2014.
The Danelectro DC-3.
The Fernandes LE-2G (Stratocaster replica).
If you would like to comment on this story, we'd love to hear from you. Email us at pctletters@gmail.com. Be sure to include the story subject in the subject line of your email, also list your name and town in your letter. Your letter will be posted in

Letters to the Editor

.