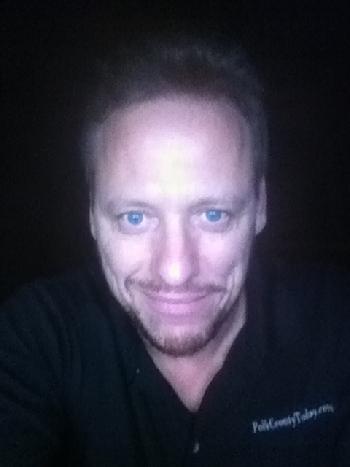 Willie P. Openshaw
THE WOODLANDS, October 15, 2013 - Well, as of today, I'm allegedly cancer free. I made a trip to the Woodlands to see a specialist who surgically removed a cancerous growth from a place annoyingly close to my lower left eye. The growth was between my lower eyelid and my nose. Dr. Brent Shook and his nurse, Chrissy, took extraordinarily good care of me. A biopsy was performed, tests were run, and the results said that my cancerous growth was called Basal Cell Carcinoma. Dr. Shook and Chrissy were very thorough and meticulous in taking care of my problem. They were very careful to get all the cancer out. They made sure I was properly numbed, they cut the growth out, then stitched me up. They took their time and were very thorough. Their politeness, friendliness, and professionalism were second to none. From the time that I entered Dr. Shook's office until the time I left took about an hour and a half. I have a bandage on my face that will remain for 2 days, then I can start using band-aids.
It all Started About a Couple of Years Ago...
I noticed a small circle shape on my face (about 1/4 inch across). Honestly, I just figured that I was just getting old and that was an old person mark on my face. Like an age spot or something, after all, I'm pushing 50. I just did what's human nature, sure, cancer crossed my mind, but I'm a picture of health so I just thought it was an "age spot". As time passed, I noticed it getting bigger, and it was very slowly, over the months, starting to raise upward. After a year, it was noticeably up, but I kept writing it off as aging. In the last six months, it grew more, and by now it was very noticeable.
I was at Dr. David Buescher's office in Livingston for something completely unrelated, and while we were in the office, I pointed it out to him, he looked at it and immediately informed me that it was skin cancer. Dr. Buescher wasted no time and set an appointment for me to see a specialist in Huntsville who specialized in skin care, Dr. James Hanna. Dr. Hanna, diagnosed my condition and referred me to Dr. Shook. Dr. Hanna will remove skin cancer, but due to the proximity of my skin cancer (very close to my eye), he opted to refer me to Dr. Shook who's office specializes in skin surgery. From Dr. Buescher's office all the way to Dr. Shook's outpatient surgery this morning (10/15/13), the treatment and care that I received was first class. It was all surprisingly affordable to.
Don't Take This Lightly...
If you see a growth on your skin, and it remains, and continues to grow, you should have it checked out. As we all know, cancer is not something that should be ignored. Early detection is the key to beating cancer. Fortunately for me, basal cell carcinoma is a non-melinoma type skin cancer. It is the most common of all skin cancers, but it is still cancer and can kill you. If you think you may have a cancerous growth, see your doctor. You cannot afford to ignore it.
I took this picture with my cell phone just before they began to work on me. The bump between my eye and nose is the culprit (basal cell carcinoma).
Dr. Brent Shook (right) and his nurse, Chrissy, were very polite and professional. The metal paddle I'm holding is to prevent static shock.
The entire experience at Dr. Shooks office (from paperwork to out processing and billing) was exceptional.
If you would like to comment on this story, we'd love to hear from you. Be sure to specify which story. Your name will be posted with your comment in
Letters to the Editor
.