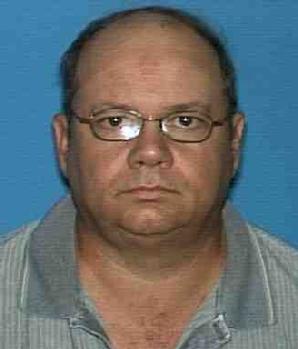 Ricky L. Foxworth
The Polk County District Attorney's Office is asking for assistance in capturing a fugitive from justice.
The District Attorney's Office has completed a lengthy investigation into two allegations of theft committed by a San Jacinto County resident. Ricky Lynn Foxworth approached two citizens of Polk County with business proposals. Each proposal required a large advancement of funds with the promise of a tremendous return on the investment. These investments generally centered around cattle or timber deals. In each case, after receiving the money, Foxworth wrote hot checks to the victims as repayment. After many promises and more hot checks, only a small amount of the investment was ever returned to the victims
Foxworth has been indicted on two charges of felony theft by the Polk County Grand Jury. Additionally, Foxworth is currently on probation in Jefferson County, Texas (Beaumont) for a similar charge from 1996. A warrant has been issued for Foxworth's arrest for violation of that probation. An additional investigation is pending in San Jacinto County.
While Foxworth has promised to surrender himself to authorities, he has not done so. Attempts to apprehend Foxworth have been unsuccessful. Anyone with information of his whereabouts should contact Polk County Crimestoppers at 936-327-7867. He is believed to reside in the Camilla community of San Jacinto County.
Investigators suspect there are additional victims other than those that have been reported. Any person who has been victimized by Foxworth should contact Investigator Mark Jones of the Polk County District Attorney's Office at 936-327-6868.
If you would like to comment on this story, we'd love to hear from you. Your name will be listed with your comment when it's posted in the Letters to the editor.