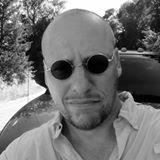 Willie P. Openshaw
Unity is Strength. Harris County, We Stand With You...

Polk County Law Enforcement and First Responders Come Together In Show of Unity, LIVINGSTON, September 4, 2015 - On Friday morning (September 4, 2015) Polk County Sheriff, Ken Hammack, Livingston Police Chief, Dennis Clifton, DPS Sergeant, Sam Lattner, Onalaska Police Chief, Ron Gilbert and all their available men and women, Game Wardens, Constables, Alabama Coushatta Police, Corrigan Police, Firemen and EMTs came together in remembrance Harris County Deputy, Darren Goforth.
(L - R) Polk County Sheriff, Ken Hammack, D.A. Investigator, Jessica Slack, DPS Sergeant, Sam Lattner.
It was a show of solidarity, support, and unity, not just for Deputy Goforth, but for all law enforcement across the State of Texas and the USA. The gathering took place at the Livingston Angelina College parking lot where there was a moment of silence, and a symbolic procession that drove down the 59 feeder and turned left onto 190. The procession continued through the heart of Livingston and then turned left on North Washington and continued on to the Polk County Sheriff's Office.
Turbulent Times...
Just about a week ago, Deputy Goforth was brutally executed in cold blood for being guilty of nothing more than being in the wrong place at the wrong time as a hate filled man who became a predator, seized on an opportunity to shoot Goforth from behind as Goforth was only filling his tank with gas. This act seems to be some kind of warped, perverted sense of fairness and justice as they desire to kill men who've not wronged them in any way. This was only a single man among many who are filled with hatred towards police, and especially white police. Their smoldering hatred is fanned daily by a liberal media who shows sympathy for their so called "plight", and so called pastors like Al Sharpton, Louis Farakhan, and a presidential administration in Washington who strangely sees fit to send representatives to the funeral of thugs, but looks the other way and makes no mention of the men in blue who put their lives on the line daily for our safety. On the heels of that shooting, another policeman was murdered in Illinois and stripped of his weapon. Earlier in the year, two NYC policemen were executed in their car. Recently a Lousisana Highway patrolman was shot and killed. The hateful acts of cowardice continue. A false movement of hatred called "Black Lives Matter" who often calls for the death of policemen, continues to get legitimized by a sympathetic liberal media. Scary times indeed.
Unity and Solidarity Needed...
In trying times, it's important that our men in blue stick together (and rest assured, they will), but we, as a community, need to be supportive and appreciative of our law enforcement. They have a job that, like Deputy Goforth, could see their life end at any unexpected moment at the hands of an evil, perverted trend that needs to cease. I can't for the life of me imagine why anyone would want to live in a place that sees constant civil unrest the likes of Palestine, or Baghdad. Sadly, there's people out there who want exactly that. We have more tough days ahead. Here in Polk County, I feel pretty good about our law enforcement. They're a great bunch of guys who are truly committed to the job of protecting and serving the community of Polk County, Texas. When you see 'em, tell 'em thank you. Shake their hand. Give 'em the support that they deserve. We must remember, in every city and in every town, there's knuckle heads that buy into this warped movement that's going on. Think about it.
If you would like to comment on this story, we'd love to hear from you. Email us at pctletters@gmail.com. Be sure to include the story subject in the subject line of your email, also list your name and town in your letter. Your letter will be posted in

Letters to the Editor

.