An open case of beer and two open bottles.
Driver Arrested for DWI, Passengers Arrested for PI, GOODRICH, December 10, 2014 - At around 9:30 pm on December 10, 2014, a black 2009 Ford F-250, driven by Charles Andrew Mclemore, 36, of Onalaska, was south-bound on US-59. Corporal Ramey Bass with the Texas Highway Patrol initiated a traffic stop on Mclemore for speeding. Bass stopped the vehicle a few miles south of the Livingston City Limits. When Corporal Bass spoke with Mclemore he suspected intoxication. Trooper Bass performed a field sobriety test on Mclemore and placed him under arrest for driving while intoxicated. Bass was soon joined by Deputy Edward Thomas and Sergeant David Ramsey with the Polk County Sheriff's Office. Additionally, Mclemore's two passengers were placed under arrest for public intoxication. A vehicle inventory produced open bottles of beer and a case of beer. A rollback wrecker from Barnes Wrecker Service recovered Mclemore's vehicle and it will be stored at Pollock's Body Shop in Livingston.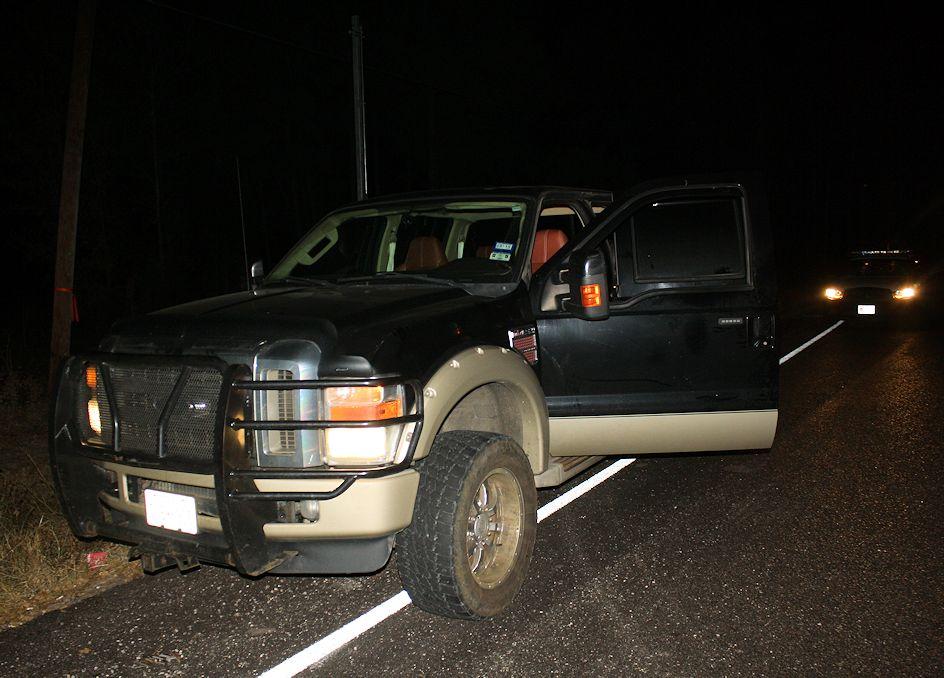 Charles Mclemore's 2009 Ford F-250
Corporal Ramey Bass leads Mclemore to his patrol unit to be transported to Polk County Jail (Deputy Edward Thomas is pictured at right).
Mclemore's passengers were arrested for public intoxication...
Mclemore's vehicle was recovered by Barnes Wrecker Service.
The M&M Sisters watched from the safety of the PolkCountyToday.com truck.
If you would like to comment on this story, we'd love to hear from you. Email us at pctletters@gmail.com. Be sure to include the story subject in the subject line of your email, also list your name and town in your letter. Your letter will be posted in

Letters to the Editor

.