49 year old Carla Hanna of Livingston ran her Ford F-150 into a ditch off Greer Road.
Driver Runs Her Truck Into Ditch, Facing DWI Charges, SODA, August 7, 2014 - At approximately 9 pm on August 7, 2014, a black Ford F-150, driven by Carla Hanna, 49, of Livingston, made a turn off US-190 East onto Greer Road. Hanna turned her truck right into a ditch and got stuck. Friends tried to help her get her truck out of the ditch, but weren't successful. Trooper Barett Duren with the Texas Highway Patrol was dispatched to the scene along with Deputy Edward Thomas with the Polk County Sheriff's Office. Hanna appeared intoxicated. As Trooper Duren investigated, he found Hanna to be in possession of four different types of prescription medication. Duren conducted a field sobriety test on Hanna and placed her under arrest for driving while intoxicated. Her vehicle was recovered by friends.
Special thank you: Ken with
Ken's Towing
Trooper Barett Duren found Hanna to be in possession of 4 different types of prescription pills.
Trooper Duren demonstrates proper way for Hanna on a field sobriety test.
Carlan Hanna was placed under arrest for driving while intoxicated (her first).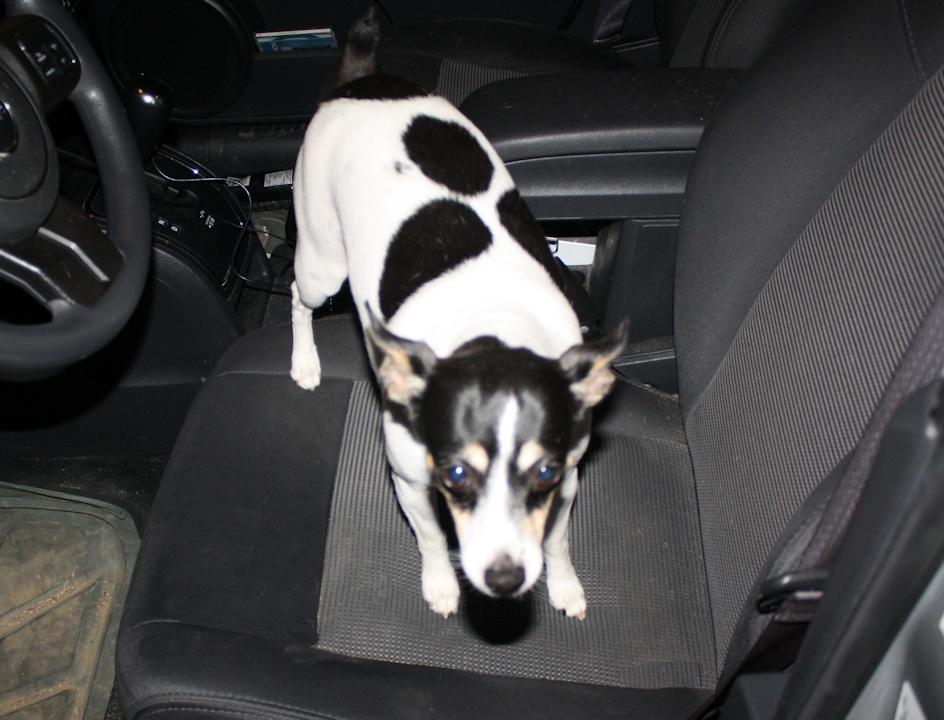 Mixi was on duty for PolkCountyToday.com.
If you would like to comment on this story, we'd love to hear from you. Email us at pctletters@gmail.com. Be sure to include the story subject in the subject line of your email, also list your name and town in your letter. Your letter will be posted in

Letters to the Editor

.