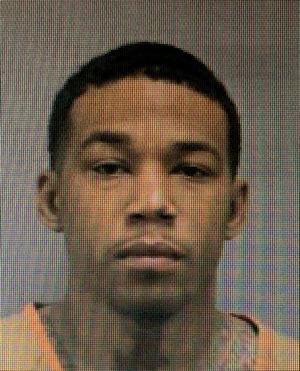 Aaron LaKeefe Rubins, 32, of Houston
Arrested in Polk County, ATM Thief Facing Federal Prison Time, LIVINGSTON, June 30, 2020 - On Friday June 26th, federal authorities arrested 32-year-old Aaron Lakeefe Rubins. Recently, Rubins was indicted by a federal grand jury for his role in an attempted theft of a bank automated teller machine (ATM). According to law enforcement reports, in the early morning hours of March 4, 2020, Rubins and at least two other suspects, used a stolen pickup truck with a chain attached, in an attempt to drag an ATM from its location at the First National Bank in Woodville. Despite numerous attempts by the driver of the truck to accelerate with enough force to drag the ATM off its base, their efforts proved unsuccessful and ended when a passing witness observed what was going on and called 911. The suspects utilized another vehicle to flee the scene. A Tyler County Sheriff's deputy spotted the vehicle travelling west on Highway 190 and a high-speed chase ensued. As the chase entered Polk County, law enforcement officials joined in the chase. Eventually, Polk County sheriff's deputies deployed spike strips in an attempt to disable the suspect's vehicle. The driver of the vehicle avoided the strips by swerving off the road, which resulted in the vehicle striking a tree. Two of the vehicle's three occupants abandoned the car and evaded capture by fleeing on foot into the woods. The remaining occupant of the vehicle was identified as Rubins and taken into custody. Rubins is charged with one count of conspiracy to commit bank burglary and an additional count of aiding and abetting bank burglary. The case is being prosecuted by Special Assistant United States Attorney, Tommy L. Coleman. If convicted, Rubins faces up to 20 years confinement in a federal prison. The investigation is still ongoing as it relates to the identification and apprehension of Rubins' co-conspirators and law enforcement officials believe it is only a matter of time before they too are taken into custody. Anyone with any information related to this case, is asked to contact law enforcement.
If you would like to comment on this story, we'd love to hear from you. Email us at pctletters@gmail.com. Be sure to include the story subject in the subject line of your email, also list your name and town in your letter. Your letter will be posted in

Letters to the Editor

.