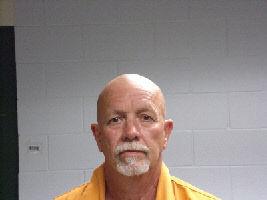 Robert Bennett, 57, of Onalaska
Onalaska Man Pleads Guilty to Child Sex Crimes, Receives 50 Years, LIVINGSTON, February 13, 2020 - On January 30, 2020, Robert Bennett, 57 years old, pled guilty to a three-count indictment for the Second Degree Felony Offenses of Sexual Assault of a Child. The plea agreement ordered Bennett to serve twenty years in the Texas Department of Criminal Justice on each of the first and second counts, and ten years in the Texas Department of Criminal Justice on the third count. Pursuant to the agreement between prosecutors and Bennett's attorney, the judgment entered in the 258th District Court orders that the sentences will be "stacked" or served by Bennett consecutively. Stated differently, Bennett will have to complete each sentence before the next sentence begins for a total of fifty years in the Texas Department of Criminal Justice. According to Polk County First Assistant Criminal District Attorney Beverly D. Armstrong, Texas parole law applicable to sex offenders such as Bennett requires that offenders serve a minimum of one-half of their sentence day for day without any consideration for good behavior before they may become eligible for parole consideration. In Bennett's case, "this means a minimum of twenty-five calendar years in prison," Armstrong added.
The investigation originated in July of 2019 with the Onalaska Police Department after a report was made that a sixteen year old female had been sexually assaulted in Bennett's Onalaska residence. Bennett, who was already a registered sex offender, fled the scene prior to officer's arrival but later returned and cooperated with the investigation. In her statement, the sixteen year old victim told investigators that Bennett provided alcohol to her and another female friend who was also staying at the residence. The victim advised when she went to the restroom Bennett grabbed her, led her to his bedroom and sexually assaulted her multiple times.
Due to his prior criminal history, Bennett was facing a possible life sentence if convicted by a jury. "This was a good outcome on this case," Armstrong commented. "Anytime we can get a lengthy sentence like this without having to force our victims to go through a trial or having to wait on lengthy appeals to get closure, we are pleased," Armstrong noted. Armstrong also thanked the Onalaska Police Department for their role in the investigation and prosecution.
If you would like to comment on this story, we'd love to hear from you. Email us at pctletters@gmail.com. Be sure to include the story subject in the subject line of your email, also list your name and town in your letter. Your letter will be posted in

Letters to the Editor

.