Pedigo Park, October 11, 2014: Polk County's first Bark for Life saw a decent turnout.
Bark for Life Raises Money for Relay, LIVINGSTON, October 13, 2014 - Dog owners gathered at Pedigo Park on the morning of October 11, 2014, for Polk County's first Bark for Life relay fund raiser. The event was coordinated by the Polk County Relay for Life Committee members and allows dog owners to come together with their pets and have a few hours of canine fun. The event features prizes for dog tricks, biggest dog, littlest dog, cutest costume and other fun things. Participants who wish to enter their dog pay a small entry fee and show up with your best friend. The event has proven to be a huge success in other cities. Of course, all proceeds go to Relay for Life.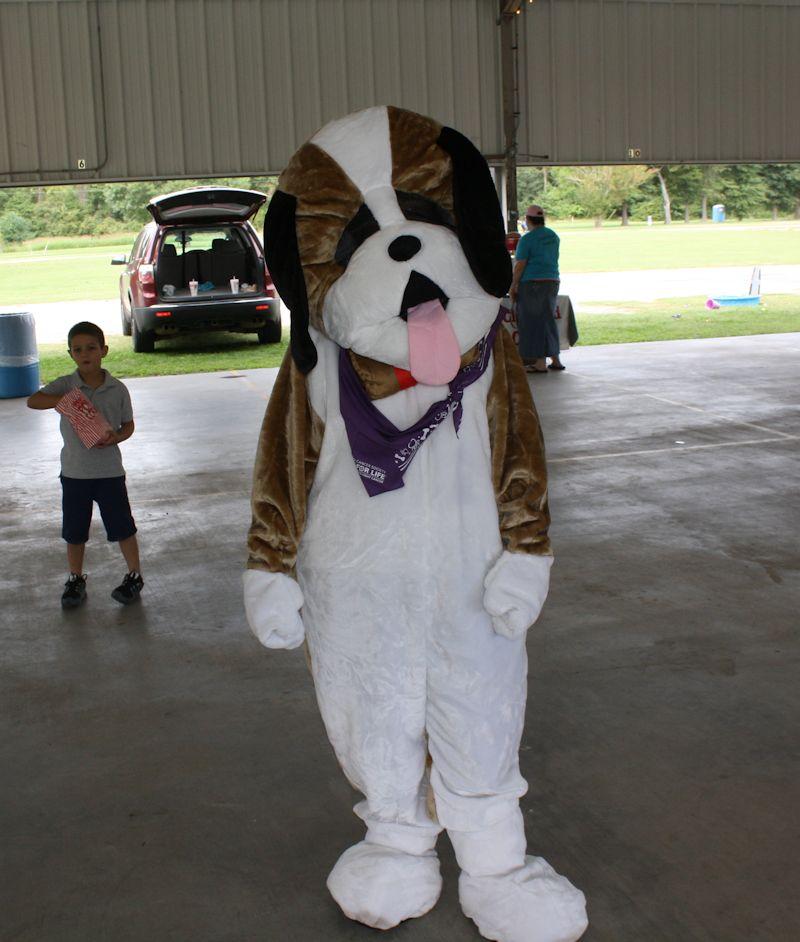 I have a feeling that this one isn't a real dog.
If you would like to comment on this story, we'd love to hear from you. Email us at pctletters@gmail.com. Be sure to include the story subject in the subject line of your email, also list your name and town in your letter. Your letter will be posted in

Letters to the Editor

.