21 year old Paige Hicks' 2011 Nissan Versa sits in a ditch on the north-bound side of US-59 near the Leggett rest area.
Driver Crashes Vehicle, Alcohol Suspected, LEGGETT, September 1, 2012 - At around 12:40 am on September 1, 2012, a maroon 2011 Nissan Versa driven by Paige Joy Hicks, 21, of Katy, was north-bound on 59 when her vehicle left the road to the right, spun around and slid backwards into a ditch. The vehicle caught fire and the occupants were trapped inside. Americare Ambulance Service was dispatched to the scene along with the Livingston Volunteer Fire Department Heavy Rescue Unit, Corporal Terri Mayer with the Polk County Sheriff's Office and Trooper Donny Akers with the Texas Highway Patrol. Firemen arrived quickly and doused the fire and freed the vehicle's occupants. Hicks and her male passenger sustained non-life threatening injuries. Her passenger reportedly tried to become violent with emergency personnel initially before he was loaded onto an ambulance and transported to Livingston Memorial Hospital. Hicks stated that she didn't know how she ended up in the ditch. Speaking to EMS personnel, Hicks seemed completely disorientated. Asking "Where am I"? "Am I in Lufkin"? "Is this Nacogdoches"? "How did I get here"? Hicks also admitted to have drinking prior to the accident. Hicks and her passenger are both reportedly students of Stephen F. Austin University. Paige Hicks could be charged with driving while intoxicated. Hicks' vehicle was recovered by Riley Wrecker Service out of Corrigan.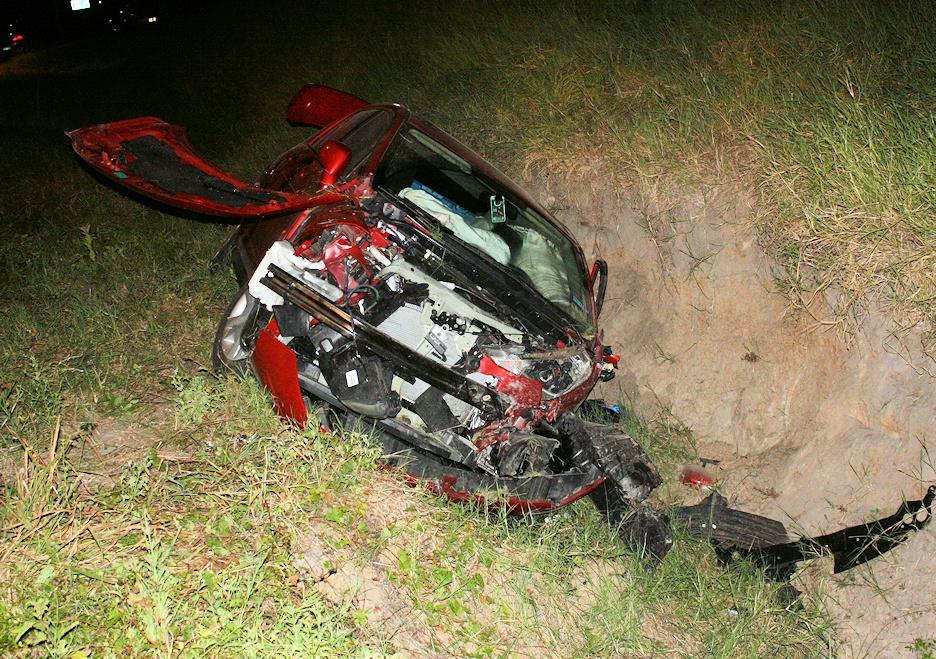 A small fire reportedly erupted in the engine compartment of the vehicle.
Hicks stands over her passenger as he's being loaded onto an ambulance. Trooper Donny Akers is pictured at far left.
Hicks was also loaded onto and ambulance and transported to Livingston Memorial Hospital.
If you would like to comment on this story, we'd love to hear from you. Be sure to specify which story. Your name and comment will be posted in
Letters to the Editor
.