US-190 West on Saturday afternoon
Unsafe Turn Causes Rollover Accident, Elderly Couple Hospitalized, LIVINGSTON, July 27, 2019 - At approximately 4:45 pm on July 27, 2019, a silver 2018 Lincoln MKC, driven by Gerald Martin, 87, of Shepherd was west-bound on US-190 West (in the left lane). Martin suddenly attempted a right turn (over the right lane) into the parking lot of Eastex Outlet Center (3441 US-190 West). When Martin attempted his turn, he turned directly in front of a west-bound blue 2017 Toyota Corolla, driven by Kay Salmon, 58, of Dayton. Salmon's vehicle impacted the passenger's side of Martin's vehicle. The impact pushed Martin's vehicle off the road as it rolled and came to rest upside down in a drainage area. Salmon pulled her vehicle into the parking lot. Americare Ambulance Service was dispatched to the scene along with the Livingston Volunteer Fire Department, Corporal Bobby Bostick with the Polk County Sheriff's Office and Troopers Nick Hatton, Allen Stanton, and Kevin Burman with the Texas Highway Patrol. Martin and his wife were both transported by ambulance to CHI Livingston Memorial Hospital with undisclosed injuries. Salmon was physically okay. Traffic on the west-bound side of 190 was partially blocked during investigation and cleanup. Martin was cited for the unsafe turn. Both vehicles were recovered by Ken's Towing and will be stored at Harrison Body Shop in Livingston.
87 year old Gerrald Martin, of Shepherd, was driving this 2018 Lincoln MKC west-bound on 190 West when he attempted a left turn into a parking lot (from the far lane). He pulled directly in front of another west-bound vehicle in the right lane and was impacted on the passenger's side.
58 year old Kay Salmon, of Dayton, was driving this 2017 Toyota Corolla. Salmon's vehicle impacted Martin's vehicle.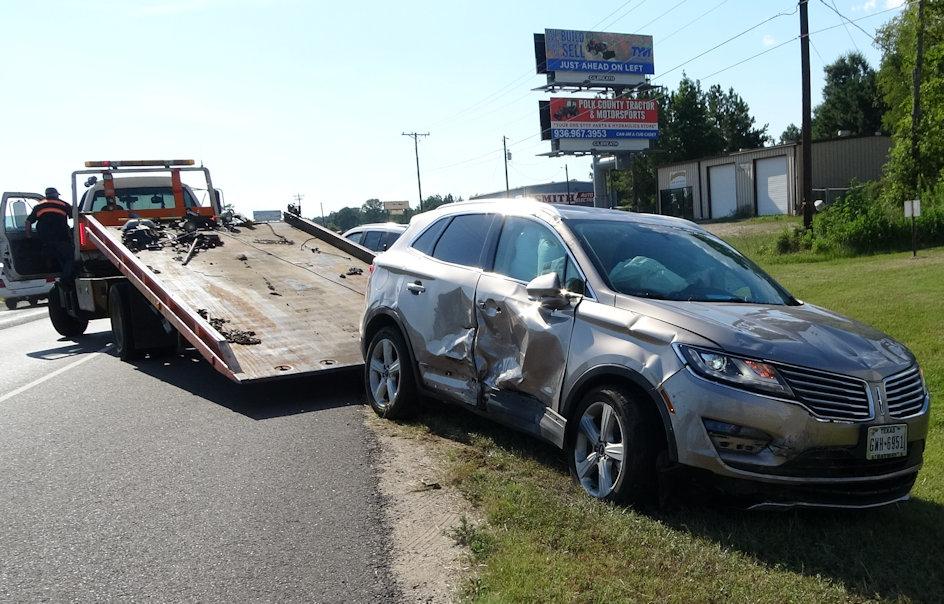 Both vehicles were recovered by Ken's Towing.
If you would like to comment on this story, we'd love to hear from you. Email us at pctletters@gmail.com. Be sure to include the story subject in the subject line of your email, also list your name and town in your letter. Your letter will be posted in

Letters to the Editor

.