Trooper Darwon Evans is the primary investigator.
Driver Slams Pickup Into Tree, Flown to Houston, ACE, March 14, 2013 - At approximately 6:40 pm on March 14, 2013, a white 2003 Chevy pickup driven by Rodney Lynn Green, 39, of Center, was north-bound on FM-2610 when his truck left the road to the left and slammed into a tree. Americare Ambulance Service was dispatched to the scene along with the South Polk County Volunteer Fire Department and Trooper Darwon Evans with the Texas Highway Patrol. Green managed to crawl from the wreckage but sustained major head injuries. He was treated by emergency personnel and driven to Ace Baptist Church by ambulance where a PHi Air Medical Helicopter landed. Green was loaded into the helicopter and flown to Hermann Hospital in Houston. Traffic was not blocked during investigation and cleanup. According to Trooper Evans, Green will be cited for failure to maintain a marked lane of traffic. Green's vehicle was recovered by a rollback wrecker from Ken's Towing and will be stored at Harrison Body Shop in Livingston.
WARNING

: The images below show scenes from a violent automobile accident. Blood is visible in one picture. If this offends you in any way,

DO NOT

scroll down this page.
39 year old Rodney Lynn Green of Center slammed into a tree off FM-2610. His truck was suspended in the air by smaller trees.
Green's airbag deployed.
Green was loaded into a PHi Air Medical helicopter and flown to Houston.
Green's vehicle was recovered by Ken's Towing.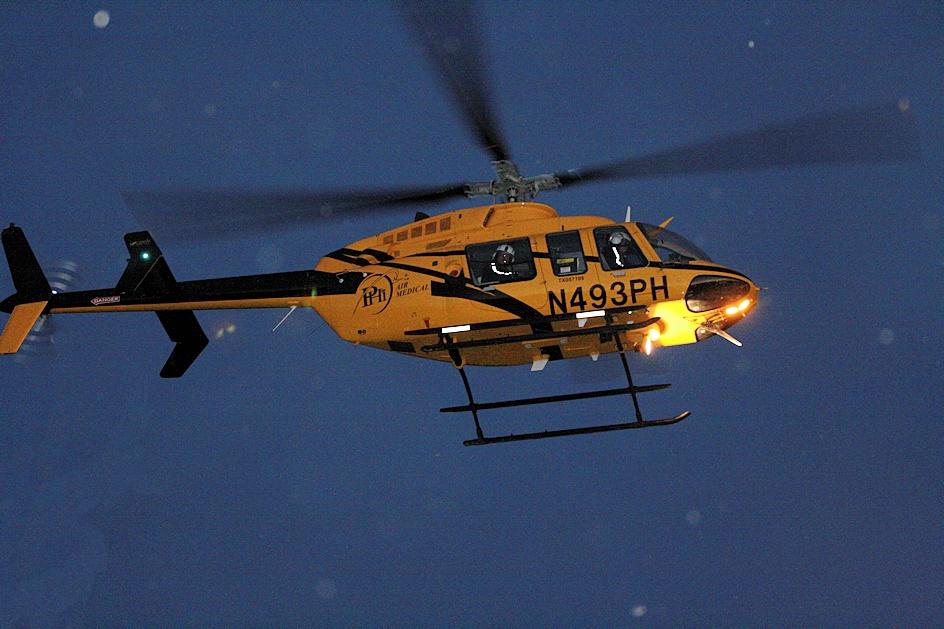 PHi Air Medical lifts off for Houston.
Houdini barks from the truck.
The M&M Sisters see much.
If you would like to comment on this story, we'd love to hear from you. Be sure to specify which story. Your name will be posted with your comment in
Letters to the Editor
.