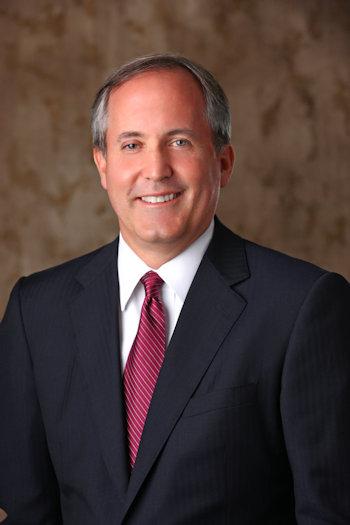 Texas Attorney General, Ken Paxton
Texas Attorney General One of Three Statewide Elected Officials to Appear at Polk County Fundraiser
On Thursday, February 15th, Texas Attorney General, Ken Paxton will speak at a fundraiser hosted by the Polk County Republican Club. The event, taking place at the Polk County Commerce Center, will also feature Texas Supreme Court Justice, Jimmy Blacklock and Texas Railroad Commissioner, Wayne Christian. A fish fry dinner will be served starting at 5:30 PM and there will also be a live auction featuring a special auction item donated by Texas Land Commissioner George P. Bush. Tickets are $15.00 and may be purchased at the door. "I am proud of the fact that we were able to bring three statewide elected officials to Polk County", stated Tommy Coleman, Polk County Republican Club President.
"A lot of attention has been focused on Washington lately, but when you think about it, the folks in Austin likely have a more impact on our day-to-day lives and on the 15th you get to hear directly from those individuals in charge of the legal, judicial and energy interests of Texans," Coleman added.
In November, 2014 Ken Paxton became the 51st Attorney General of Texas. First elected in 2002 as a State Representative in House District 70, Paxton served in the Texas House of Representatives for 10 years prior to being elected to represent Texas Senate District 8 in 2012, where he served until being elected Attorney General. SD 8 includes the majority of Collin County and a portion of Dallas County. He graduated from Baylor University, where he served as Student Body President, earning a B.A. in Psychology in 1985 and an M.B.A. in 1986. In 1991, Paxton earned his J.D. degree from the University of Virginia School of Law. Paxton lives in McKinney with his wife, Angela, a guidance counselor at Legacy Christian Academy in Frisco. The Paxtons have four children: Tucker, Abby, Mattie, and Katie. Ken and Angela are members of Prestonwood Baptist Church in Plano.
In January, Paxton unveiled a new training video to mobilize Texans in the fight against human trafficking. "This remarkable training video represents my deep conviction to inform, educate and empower Texans to prevent, recognize and report human trafficking," Attorney General Paxton said. "'Be the One in the Fight Against Human Trafficking' was created to enlist citizens from every walk of life to help Texas in its nationwide leadership role to combat and ultimately eliminate this horrific and dehumanizing crime." This month, Paxton announced that his office, in coordination with Harris County and the city of Houston, obtained a permanent injunction to shut down an establishment which sold synthetic cannabinoids without disclosing that the substances are illegal and potentially dangerous. The business owners agreed to pay more than $2.5 million in a final settlement.
"You could easily spend $15.00 if you went out to eat anyway, so why not consider joining us on the 15th for good fish, good information and good fun," stated Coleman.
###
For more information, contact: Tommy L. Coleman, at (512) 785-6158 or tcoleman@1stcounsel.com
If you would like to comment on this story, we'd love to hear from you. Email us at pctletters@gmail.com. Be sure to include the story subject in the subject line of your email, also list your name and town in your letter. Your letter will be posted in

Letters to the Editor

.