Lion Quarterback, Jared Seagroves looks for an open receiver.
Well That Didn't Go So Well, CONROE, September 9, 2017 - The Livingston Lions opened their season on Friday night against the Caney Creek Panthers and were decisively beat 41 to 14. The Panthers were able to beat the Lions decisively by using a balanced attack of running and passing. When the Lions had the ball, they were offensively flat and just not clicking. The Lions' two touchdowns were too little too late, but were scored by Christian Mitchell on a short two yard running play, and late in the fourth quarter, a 22 yard touchdown pass from Mitchell to Chris Washington. One touchdown was a heads up play by defensive lineman, Chris Clausen. Clausen scooped up a Panther fumble and rumbled 59 yards downfield for what was an apparent touchdown. The TD was called by by a stupid and senseless "illegal block in the back" (not to worry, Chris, it's still on our highlight reel). I hate saying this, but this is just one of those games that the Lions just need to put behind them and keep trying to move forward. Fortunately, the Lions' next game is a home game on Friday night and will be against the Nederland Bulldogs. This game was so bad that I'm not going to list the scoring summary, however, we did manage to film enough good plays by the Lions to construct a highlight reel. Pictures and highlight reel below.
Willie P. Openshaw, Editor
Special thank you: Willie A. Openshaw, technical media guru and former NFL Photographer
Master Trainer, Dr. Brent Hawkins and his staff comprised of trainees.
Senior Johnathan Edmondson makes a tackle.
Christian Mitchell carries the ball.
Will Broussard makes a shoestring tackle.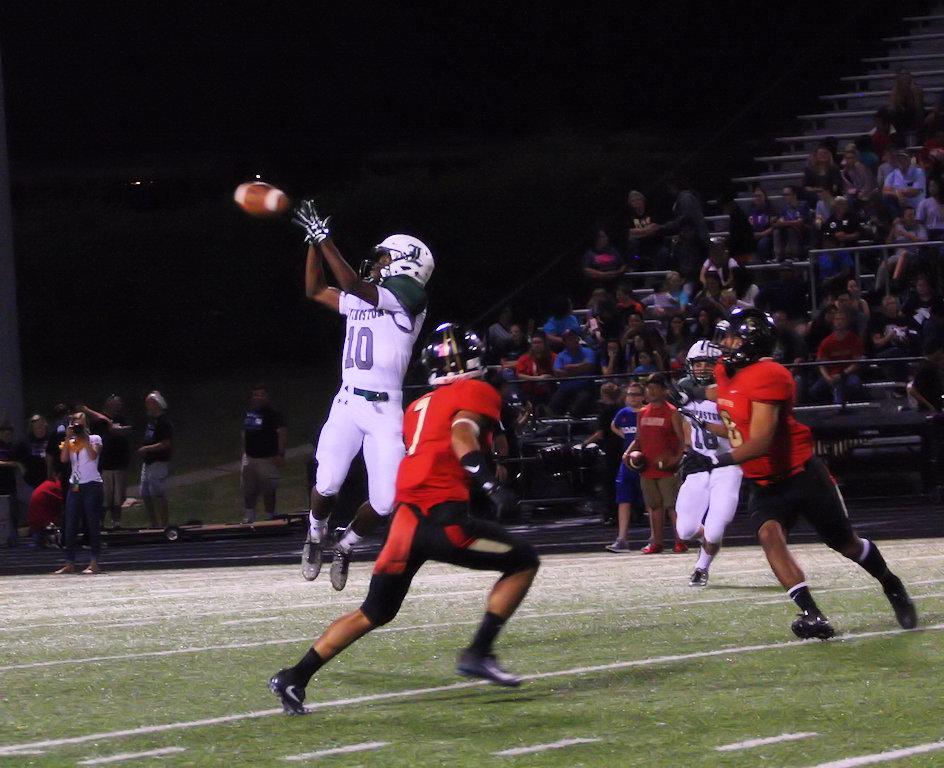 Kyler Franklin makes a nice catch.
Mitchell is airborne and looking for yardage.
Mitchell carries the ball.
If you would like to comment on this story, we'd love to hear from you. Email us at pctletters@gmail.com. Be sure to include the story subject in the subject line of your email, also list your name and town in your letter. Your letter will be posted in

Letters to the Editor

.